Venmo is an app that is trusted by many – and when we say many, we mean over 70 million people.
It has changed the way a lot of us use our cash, which has only intensified by the fact that over 2 million places now accept Venmo as a form of payment. 
Since the spring of 2021, Venmo began dealing with a different kind of digital money: cryptocurrency. You can buy some cryptocurrency for just a couple of dollars, and what is even better, it is very easy to do.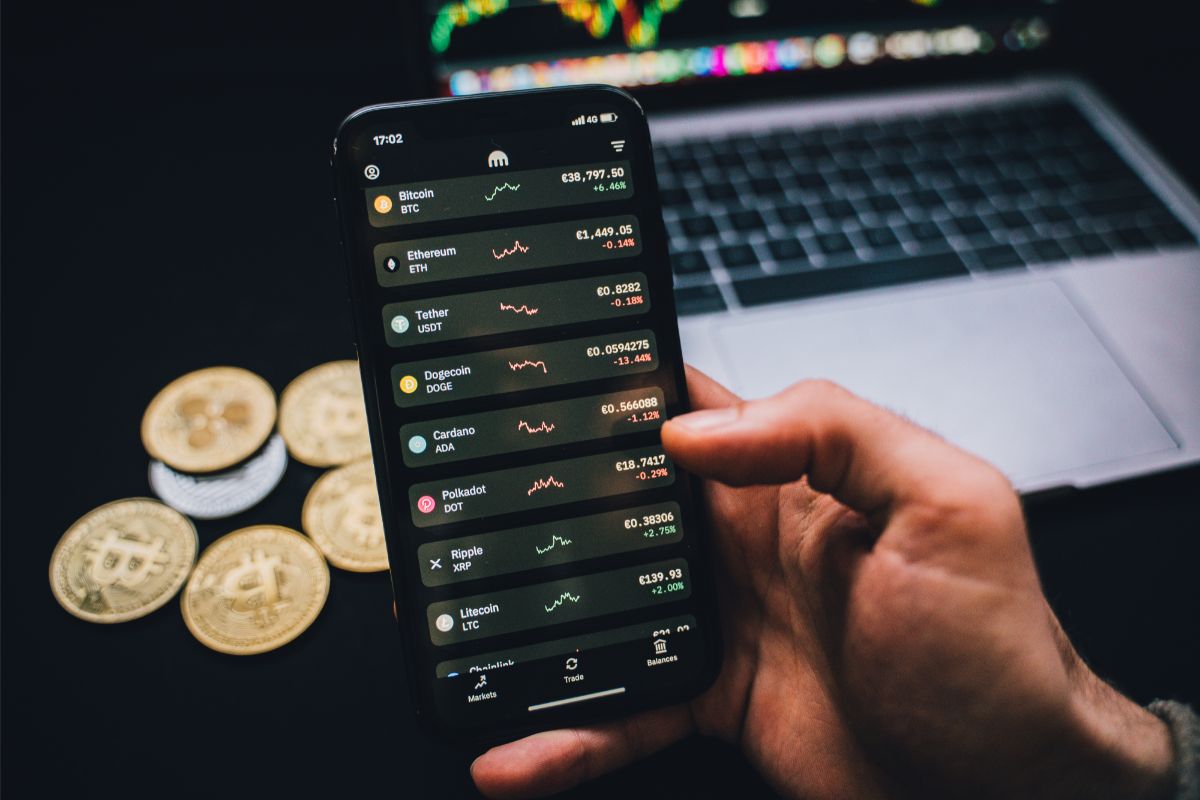 Whilst you might be pretty excited to start generating passive income and dealing with crypto, there are a few things you should know first.
So, in this article we shall take a look at how to use Venmo to buy crypto, and how it compares to other companies.
So, without further ado, let's take a look.
What Are The Different Currency Options Available To Buy On Venmo?
Whilst you might be thinking that there will be too many crypto currencies to choose from on Venmo (which can be super daunting), you will be happy to know that there are only four.
Comparing this to other places, the options are a lot less. Usually you might have a choice of 60!
Whether you are happy with this or not, for those who are newbies to crypto, it might just ease the nerves a little. Nobody likes too much choice, right?
The crypto you can buy are Bitcoin (also known as BTC), Litecoin (also known as LTC), Ethereum (also known as ETH) and then there is Bitcoin Cash (also known as BCH).
Both Bitcoin Cash and Litecoin have been around for a long time, whilst the Bitcoin and Ethereum are very popular forms of crypto.
Buying Cryptocurrency On Venmo – How To Do It?
Now that you know what kind of cryptocurrency is available on Venmo, you will want to know how to get it. Not only can you buy digital currency, you can also sell it and hold it.
To begin, make sure you have created a personal account on Venmo. To do so, you may need to prove who you are with something like your Social Security number or ITIN (Individual Taxpayer Identification Number).
Other forms of proof may be your current address, birth date, or something else that can identify you as who you say you are.
Before you can purchase any crypto, make sure you have a debit or credit card to hand. When you have, let's take a look at the following steps to buying crypto on Venmo:
Open up the menu in the app.
Either tap on the 'Manage' or 'Explore' which you will find by Crypto.
Select the type of crypto you would like to purchase.
Enter in dollars the amount you would like.
Once you are happy, tap on 'review'.
Once you have done the above, you will be shown a breakdown review of the fees.
If you are happy, then tap on 'buy'.
Now that you have some cryptocurrency, you can use the app to track the value which updates every few seconds to keep it fully up-to-date.
Are There Any Fees To Buying Crypto On Venmo?
Because Venmo is great for crypto newbies, they have kept their fees really easy to read and straightforward. This makes Venmo a great starting point for those who want to deal with digital currency.
The company has around a 1.5 to 2.3 percent charge on both buying and selling crypto. The minimum that they charge is $0.50 cents, with the fees getting higher the bigger the crypto transactions.
Here is a breakdown of costs:
Around $1 – $24.99 will have a minimum fee of $0.50 cents.
Around $25 – $100.00 will have a 2.3% fee
Around $100.01 – $200.00 will have a 2.0% fee
Around $200.01 – $1,000.00 will have a 1.8% fee
And more than $1,000.00 will have a 1.5% fee
Is Venmo A Good Place To Buy Crypto?
Due to Venmo only having four cryptocurrencies to choose from, it makes it a great place to begin investing in digital currency.
This is because there are more than 10,000 types overall, so it can easily become overwhelming for a newbie.
It is owned by Paypal which makes it a trusted place to deal with your money, and it has already been used by millions as a way to deal with their money digitally.
The price for the crypto is low, which is good for those who are dealing with crypto for the first time. However, as you become serious about trading with crypto, you may want to graduate to a different platform entirely.
What Venmo lacks is some of the functions you can get from platforms that deal with trading cryptocurrency. Saying that, Venmo is still a great place for those who have never dealt with crypto before, yet want to use something like Bitcoin.
However, you will not be able to move this currency elsewhere and it will stay in your Venmo account.
There are other platforms like Coinbase who will allow you to take custody of your crypto, and earn you some interest. 
Final Thoughts On Buying Crypto On Venmo
There are many positives to buying crypto on Venmo, especially as a digital currency newbie. Firstly, it is an affordable way to dabble in crypto. It has a lower starting price compared to other places.
Secondly, they have a very simple structure when it comes to their fees. There is nothing hidden, so you will know exactly what you are paying without any nasty surprises.
Whilst there are limitations, such as you cannot move the currency elsewhere, as a beginner, you will find that Venmo is a secure place to begin buying crypto currency.
Seeing as Venmo is owned by Paypal, it can be trusted as a platform to be your first port of call when buying crypto currency!
Latest posts by alexandru.c
(see all)