Binance is an increasingly popular platform that allows users to exchange and manage cryptocurrency, offering a wide array of trading with different coins.
It's one of the largest exchange platforms in the world in terms of daily transactions, and a great choice if you're looking to buy or sell crypto.
If you're considering Binance as your new platform, then you're probably going to have a lot of questions about how it works.
More than anything, you'll probably want to know how easy it is to withdraw funds from your Binance account.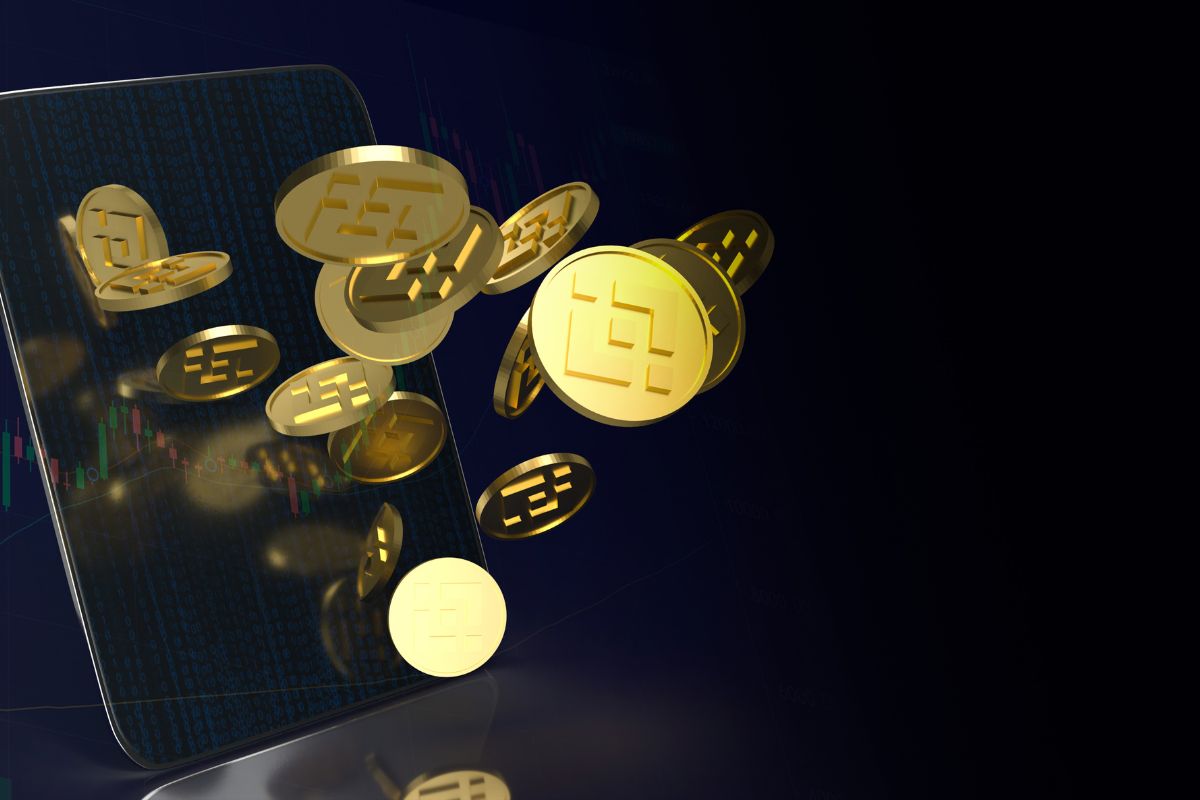 After all, this is something that other platforms can make difficult, and there's nothing worse than urgently needing funds but not being able to access them.
So just how difficult is it to withdraw funds from your Binance account? How long does this process take?
If you're wondering about these questions then you've come to the right place! In this article, we're going to take you through everything you'll need to know about the timeframes associated with a standard Binance withdrawal.
We've also made sure to include an extensive FAQ to answer any other questions that you may have around this issue. 
Withdrawing Crypto From Binance
Withdrawing funds from your Binance account is a fairly simple process, but there are a few hoops you'll have to jump through before you can get money right into your bank account.
You're going to need to make sure you follow each step carefully and realize that there are some timeframes associated with this transaction that means you won't get your money instantly.
A typical withdrawal from Binance generally includes going into your wallet and choosing the 'withdraw' option.
After this, you'll be able to choose your desired currency and choose the address to which you want to send it. 
There are gas fees associated with this process, and it is usually paid to miners. This transaction fee can vary depending on the amount of money you're trying to convert and withdraw, and will usually be told to you by Binance.
Fees are normal and can also differ depending on the type of cryptocurrency you're using. 
Another thing to keep in mind is that there is usually a minimum amount in which you can withdraw.
As we just covered above, this will vary depending on the cryptocurrency you're trading in, and the Binance website has a long list of every minimum amount listed. You can check this list out here. 
Timeframes For Withdrawal From Binance
This is one of the most frustrating parts of the process, as there is usually a waiting period associated with each withdrawal.
Binance is one of the fastest platforms when it comes to this process and the platform will begin to work as soon as you make the required steps. 
There are going to be differences in time depending on the blockchain that you're working with.
Blockchains such as Binance's inbuilt Smart Chain are going to be much faster and can take only a few minutes, whereas external blockchains such as ETH or BTC can take much longer. 
How long this process takes also depends on the traffic of a specific network. If lots of people are trying to make withdrawals all at the same time, then the waiting time is going to be increased.
This is especially important to keep in mind if you're trying to withdraw your funds in a pinch – for example, if a market is expected to drop in value. 
Generally, the more complex and less developed a blockchain, the more processes that it will have to deal with, and the more time will be taken before funds are deposited into your account.
Check out your specific blockchain to see if you can work out how long the waiting period might be.
Final Thoughts
So there you have it. Unfortunately, there's no easy answer when it comes to how long making a withdrawal from your Binance account may take.
This depends heavily on the type of blockchain you're dealing with and other external factors such as network traffic. 
We hope that this article has given you some insight into withdrawals and what you should expect, but just know that the money will get to you within a reasonable timeframe in most cases.
If you still have some questions, check below for our FAQ section that will outline some other questions around this issue. 
Frequently Asked Questions 
Can You Withdraw Flat Currency From Binance?
You can! Binance allows you to transfer flat balances from Binance directly to your bank account. Or, if you want to use a third-party payment service, there are processes available for you.
Generally, Binance allows you to choose from a variety of different flat currencies so that you can have the one that suits you best.
Can Binance Be Trusted?
As far as platforms go, Binance is one of the most reliable and is generally thought of as a safe exchange. Features such as Two Factor Authentication or 2FA allow great user account protection and safeguarding of your funds.
Is Binance A Good Platform For Beginners?
One of the best things about Binance is how easy it is to use. The platform is in a great spot as simplistic in interface, but complex in the number of options that it gives you.
Providing you brush up on some standard crypto terminology and practices around investing, you're likely to have a good time with it. 
What Are Some Of The Standard Fees Around Binance?
There are some fees with Binance, as this is how the platform is able to make money and run.
They usually charge a 0.1% spot trading fee, which although lower than average, means that you're paying a small amount for any trades that you engage in.
Latest posts by alexandru.c
(see all)